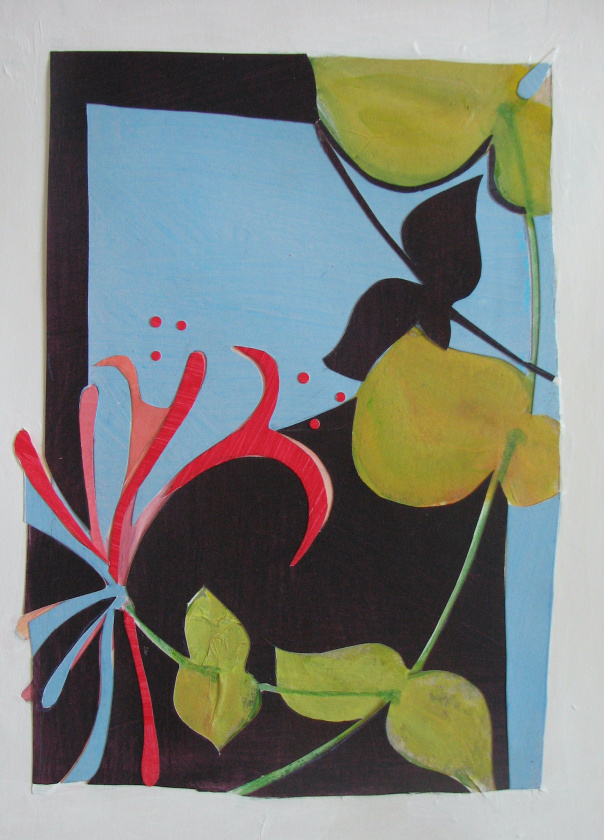 Honeysuckle III
painted paper cutouts 9" x 12"
Playing with this new medium is an effect of distancing during the pandemic; I need something new fo inspire me. Daily life is pretty much the same-old, same-old.
I can't seem to pull myself away from depicting the non-invasive honeysuckle that grows on the front of our house. Its structure intrigues me.