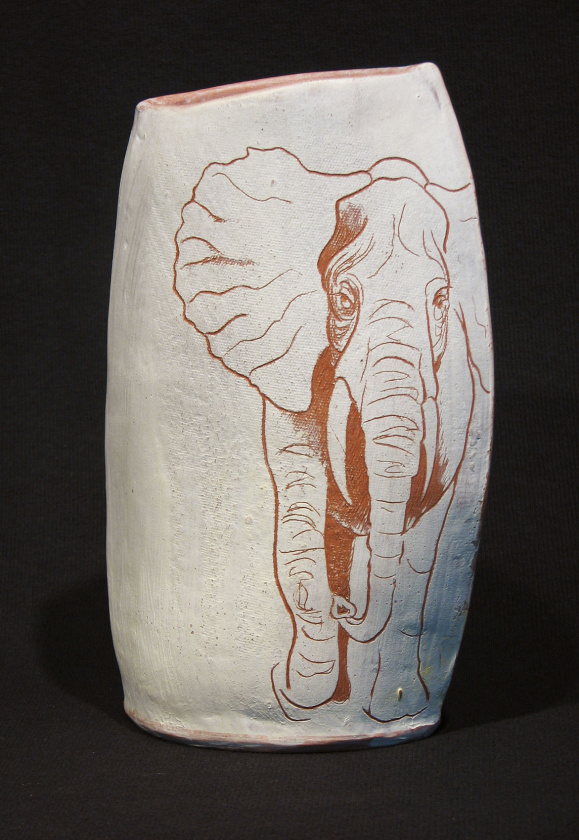 Elephant Pot, side A
Earthenware, terra sigillata, sgraffito 9 3/4" x 6" x 3 1/4"
This was my first attempt at playing with these materials. I made a series of slab-built flattened vase shapes. Each has both a front and a backside image drawn through the white terra sigillata surface. This elephant pot overfired, resulting in a rough texture. Although it was not what I had planned, I thought it appropriate for elephant images.