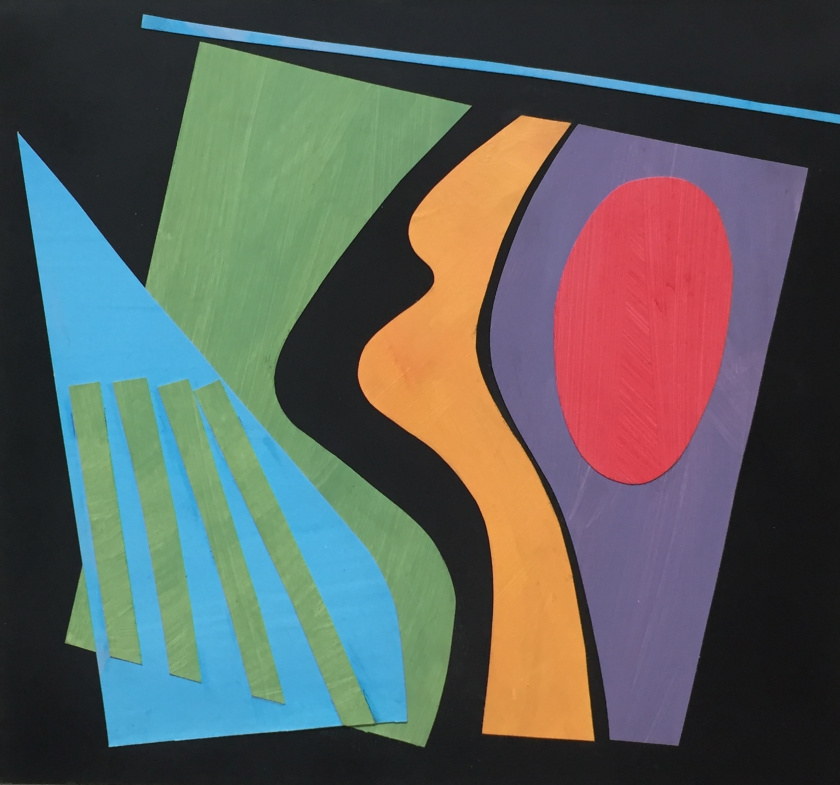 Country Roads
painted paper, cut and pasted on panel 13" x 14"
I never start these compositions with a subject in mind. Perhaps giving them titles does a disservice to the viewer, but I can't bring myself to call them "Untitled" or give them a number.
I kept trying to add more shapes to this, but they never improved the composition. Less is more.